You will find so many uses for this "One of a Kind" Vintage Textile Quilt/Bed Cover. It is a functional piece of artwork and handcrafted to complement your home in any room. It was patiently hand-stitched and intricately hand-beaded. The back is the same solid color as the trim which determines the color name.
Disclaimer: Please note that this item is vintage and its charm may reveal some imperfections that are the result of its long journey.  No two covers are the same. All colors and prints will vary, except the back and outer trim are consistent. Measurements will vary and are approximate. 75″W x 95″L
Please make your quilt choice below.  The number for each quilt is above the photo!
Color : Cream
Dimensions : approximately 75″W x 95″L
Materials : Cotton
QUILT # 1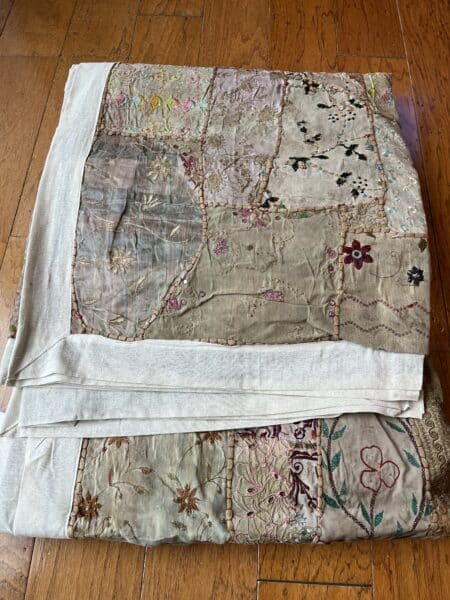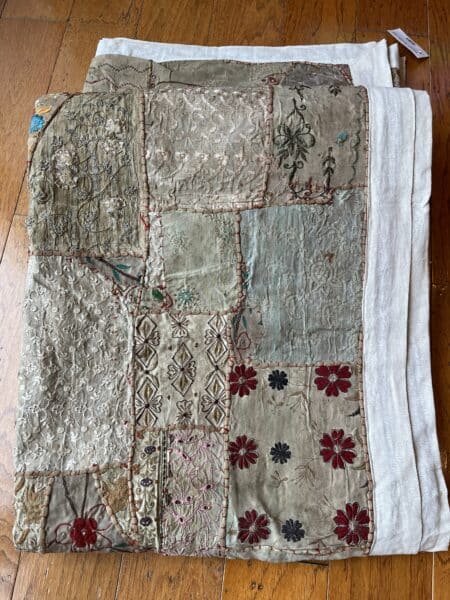 QUILT #2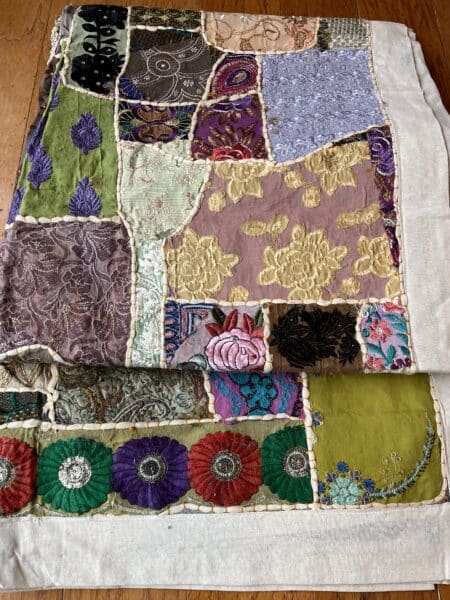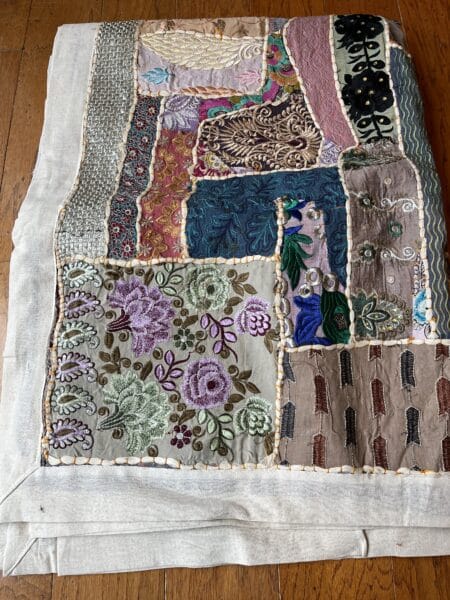 QUILT #3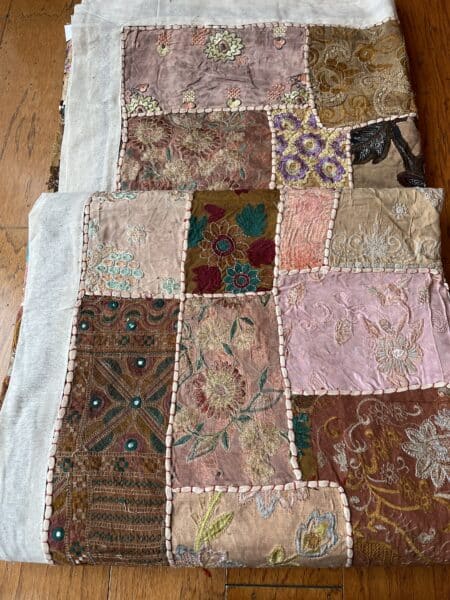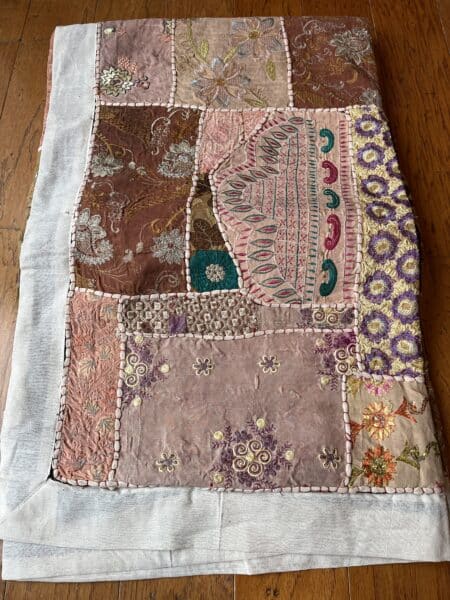 QUILT #4