This environmentally-sensitive tote is handcrafted with recycled military tent fabric and accented with colorful vintage textiles. It has a zipper closure top, 1 outside pocket, 2 interior pockets, and is fully lined.
DISCLAIMER: Our recycled military tent bags are a tribute to and a reminder of the sacrifices and contributions of military veterans. Please know that these bags are made from authentic used military tents and are not brand new canvas packaged as recycled tents or tarps. THESE ARE THE REAL DEAL!! As a result, the tent material will show signs of worn-like imperfections which add to its character. Each bag has differences in genuine imperfections, stains, and colors. Your bag will be as unique as each soldier's experience when seeking shelter in these tents whether in the training field or in a combat zone.
Vintage fabrics are not repaired, they will have distinctive characteristics of worn threads, sequins and or beadwork.
Please make your tote selection below.  The number for each tote is above each photo!
This bag measures 17″W x 14″H x 6″D and has leather handles with a 12″ drop.
Color : Recycled Military Tent
Dimensions : 17" W x 14" H x 6" D / Handle Drop: 12″
Materials : Recycled Military Tents/Camouflage
TOTE #1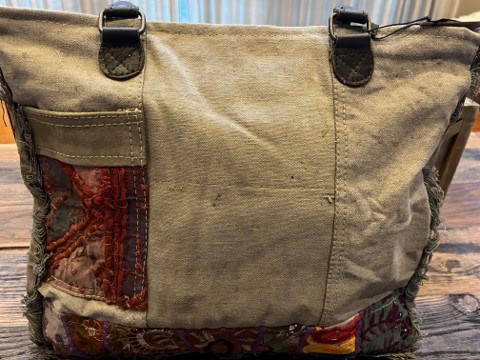 TOTE #2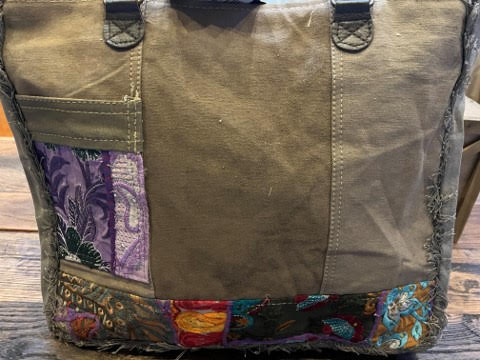 TOTE #3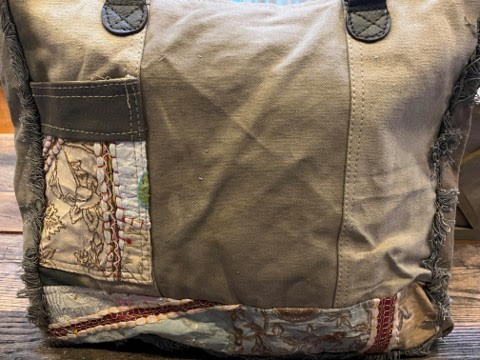 TOTE #4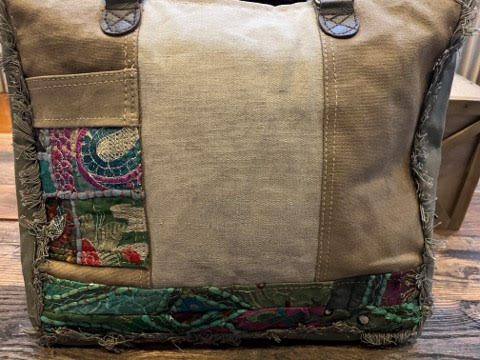 TOTE #5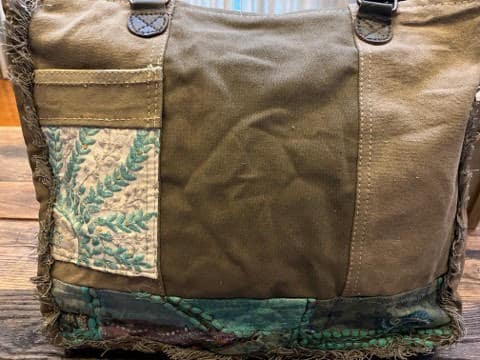 TOTE #6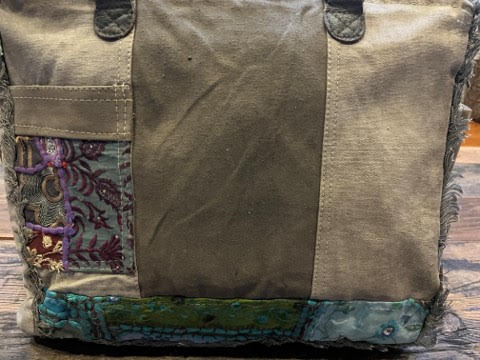 TOTE #7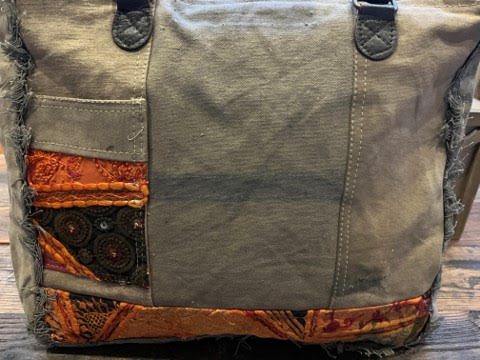 TOTE #8