There are so many adorable window clings available for all occasions.  Did you know you could incorporate them into your craft project by just using an iron! If you haven't seen my blog or video on how you can iron a plastic tablecloth to wood you need to check it out! You can use this method on wood, cardboard, or MDF.
Materials You Will Need
Window Clings of your choice
Your choice of wood, cardboard or MDF materials
Craft paint of choice
Paintbrush
Piece of sandpaper or sanding sponge
Iron
Parchment Paper
Step 1
Depending on the material you are using you may want to paint your piece before adding the window clings.  In the projects I did with the window clings some items I didn't need to paint such as the white wooden egg and small MDF eggs from Dollar Tree because they were already colored.  The cardboard egg I cutout and the unfinished wooden egg I painted before adding my window clings. Lay down your wood, cardboard, or MDF piece onto a craft mat, towel, or ironing board.  For my projects I use a steamfast Iron I got at Walmart which I set on the highest setting, (200 degrees C, 392 degrees F), with no steam.  Arrange your window cling pieces onto your craft piece of choice.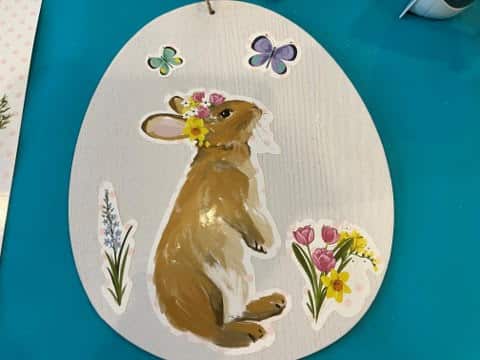 Step 2
Place a piece of parchment paper over your project then iron.  You can leave the iron set over the cling for a few seconds or you can keep ironing over the clings. Do not apply a lot of pressure or it will crinkle your window cling.  Keep checking the window cling to see if it is adhered to your piece, you do not want to over iron.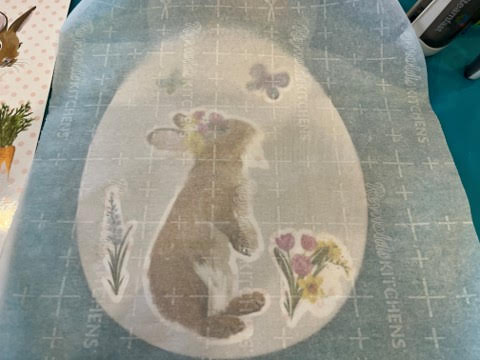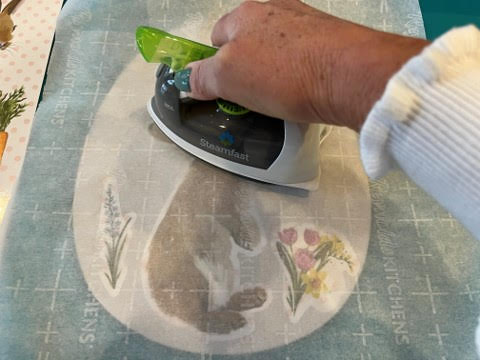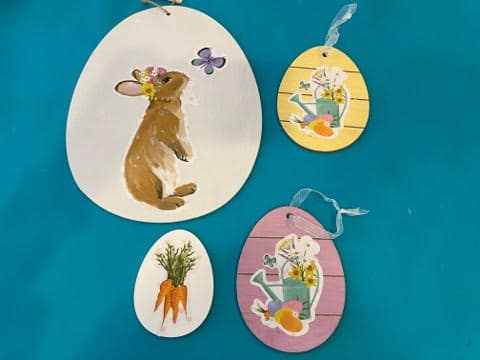 If you are going to iron a window cling on top of a piece you have already covered with a plastic tablecloth you are not going to want to iron over the piece, you are going to just use the front tip of the iron to adhere the clings.  Do not iron over the plastic tablecloth again.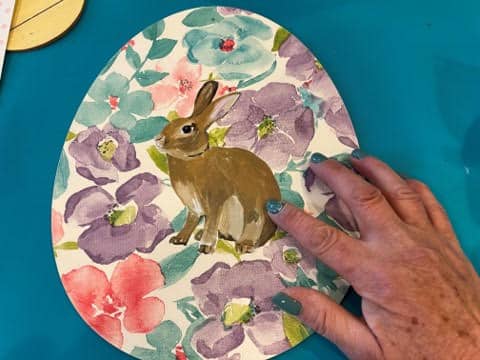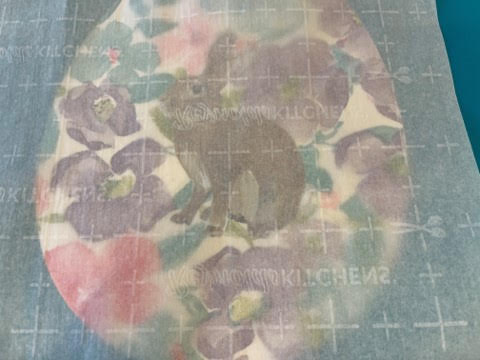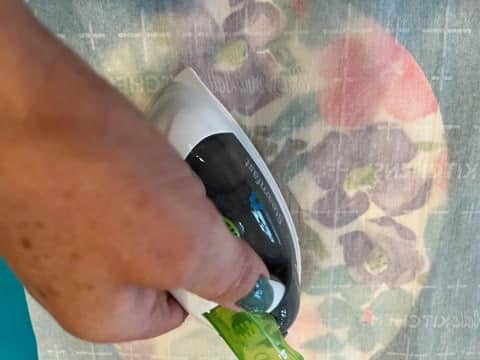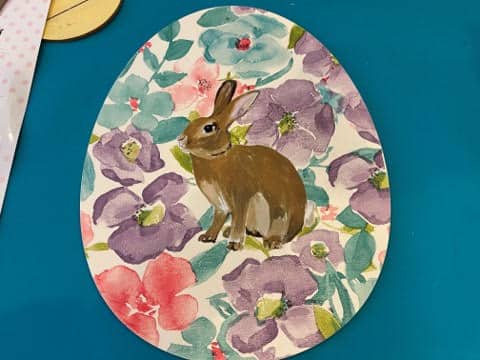 I hope you enjoy using this method to incorporate window clings into your craft projects.  Below you can see some of the ways I used the window clings in my projects and how I embellished them!