What do you use for your snowman nose?  I use to order carrot noses online to use on my snowman crafts then I decided to give making my own a try.  I have to tell you they are so simple to make you will never but another carrot to use as a nose for your snowman again.  In this blog I use orange Sculpey clay to make my carrot noses but you can certainly also make then out of air dry clay and paint them orange.
Materials You Will Need
Orange Sculpey Clay
Toothpick
Parchment Sheet Lined Cookie Sheet
Oven
Making the Carrot Nose
Take a piece of the Orange Sculpey clay and work with you fingers to get it soft.  Form  the piece of clay into a carrot shape.  I roll the clay a little between my hands then flatten down one end.  I then form into a carrot shape.  The size of the piece of clay will depend on how big you want to make the carrot nose that is what is so wonderful about making your own carrot nose you can make it any size you would like.  You can also flatten one whole side of the carrot if you would like to attach the nose sideways instead of it coming straight out from the face.  Next take a toothpick and make lines on the clay carrot to give it a more realistic look.  Place your clay carrot noses on a parchment lined cookie sheet and bake according to the directions on the package.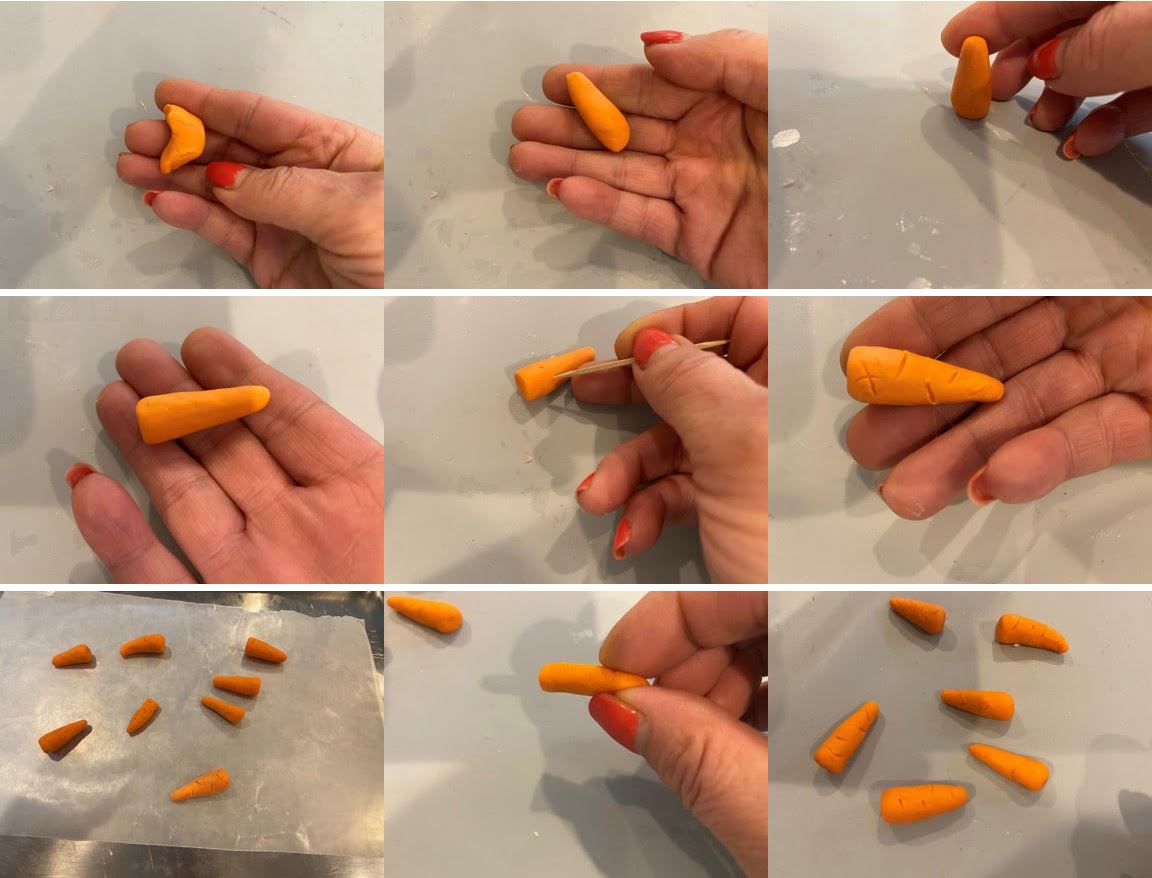 I hope you find making your own carrot noses fun and easy. If you are making them to attach to Styrofoam or something you would be able to insert a toothpick into you can stick a toothpick into the bottom of the clay nose before you bake them so you will be able to attach the nose just by inserting the toothpick into the snowman head.