Hello everyone can you believe Spring is finally here! I am always trying to create new items I could decorate the center of my table with and one day I was shopping in Dollar Tree and I came across 3 different size black metal candlestics and as soon as I seen them I knew I had to get them. I continued to look to see what type of glass candle holder I could add to the top of the metal candle holders and I found beautiful votive candle holders that came in different colors and styles, I picked up pink and blue glass votive holders because I knew I wanted to use them in my summer dining table setting. I think they turned out like I bought them in a department store! I hope you like the and give them a try!
Materials I Used:
Three black metal candlesticks from the Dollar Tree
Three glass votive/tea light candle holders of your choice from the Dollar Tree
Gold spray paint of your choice. I have used both the Ace brand in the color Gold Plate or the Rust-Oleum metal gold
Rust-Oleum matt sealer
Mod Podge
Paintbrush
Gorilla Clear Grip Contact Adhesive
Folk Art Metallic craft paint in the color Antique Gold
Painting the Candle Holders
First remove any stickers then clean the candlesticks either by washing them or wiping them with rubbing alcohol.  In a well ventilated area spray the candlestick holders with your gold spray paint.  Give them a few light coats letting them dry in-between coats so you don't end up with any drips.  Once you sprayed them right side up flip them over and spray again to make sure you get full coverage. Once your candlesticks are dry give them a coat of the Rust-Oleum matt sealer making sure you also flip the candlesticks over and spray for full coverage.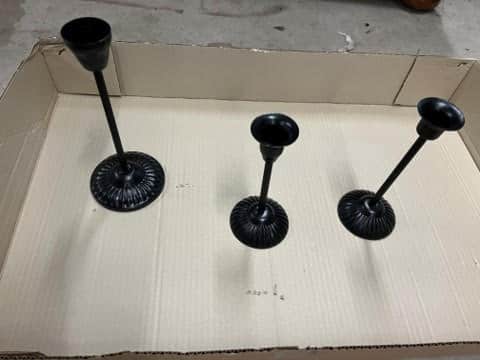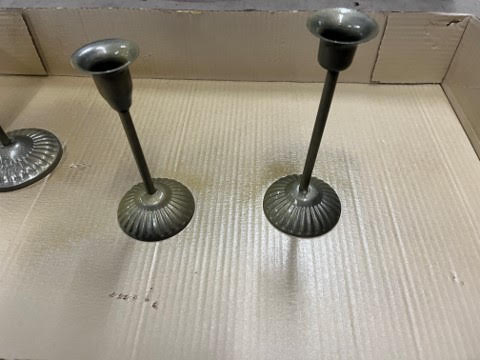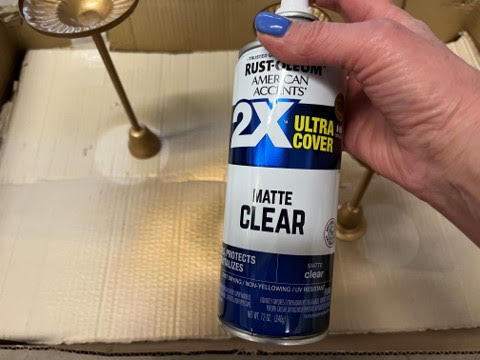 If you choice votive holders like I have that have a silver rim you are going to need to paint them. First remove any stickers then apply a coat of mod podge to the rims and let dry.  Paint the rims with the folk art antique gold metallic paint, it will take two or three coats to cover the silver.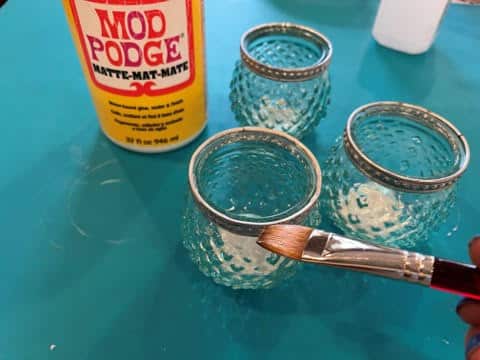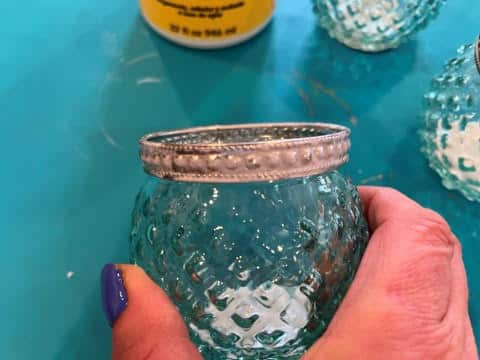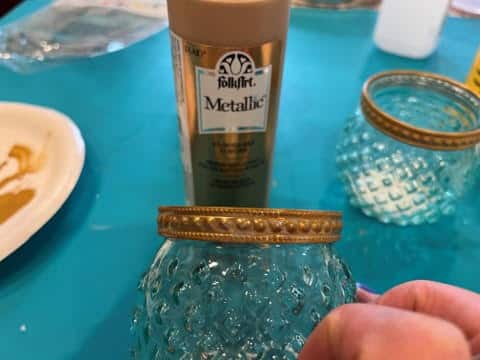 Assembling the Candle Holders
To attach the votive holders to the candlesticks start by applying a small amount of the gorilla clear grip adhesive around the top of one of the candlesticks then place the votive holder on top of the candlestick them remove. You will see the adhesive on the bottom of the votive holder this is where they touch, apply additional adhesive to the votive holder let sit for a minute or two, this will help the adhesive to grip quickly. Attach the votive holder to the candlestick then let set for a hour or so. Repeat these steps to the remaining two candlesticks.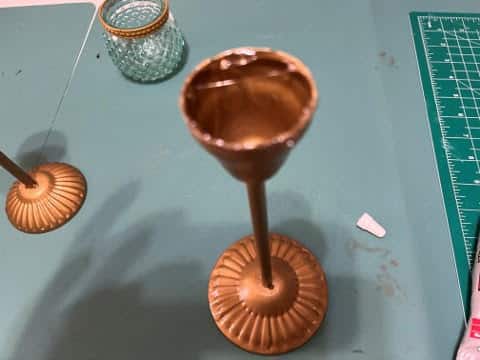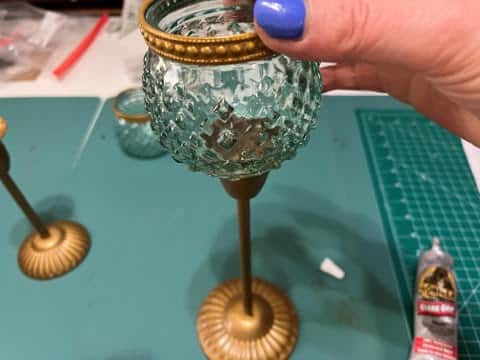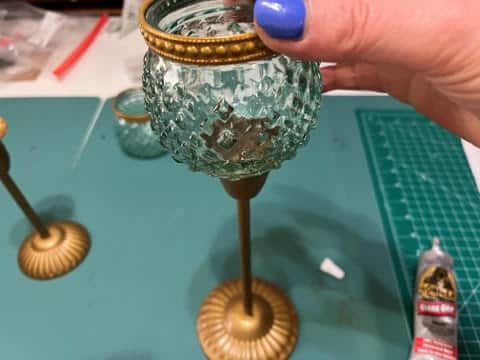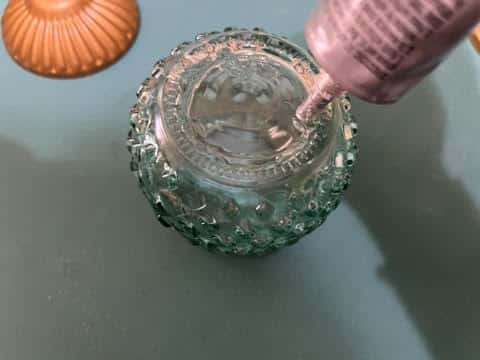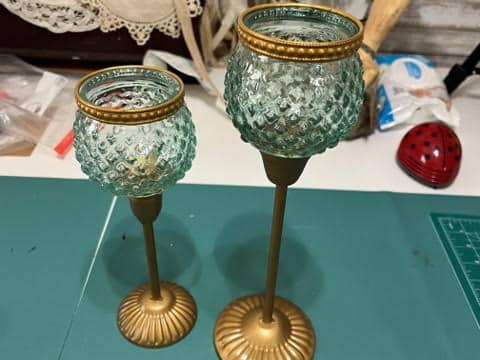 You are now ready to add your tea lights or votives to your candle holders and use them in your home décor.  If the gold is not your décor style you can also paint them a metallic silver.  I hope you enjoy making these amazing candle holders they are really simple to make and turn out so beautiful.