I just think these Dollar Tree treat bags are so cute I have used them at Easter for my grandchildren.  I filled each one with a surprise for them to open each day until Easter.  I wanted to do something else with them and one day when I was searching primitive Easter I came across a photo of these treat bags done as a primitive Bunny Treat bag and I thought they were just adorable so I had to give them a try and they turned out so cute. They look so cute in a dough bowl or they would be great to set into your Easter tree .
Materials You Will Need
1 Package of Dollar Tree bunny treat bags
3 Packages of Dollar Tree orange jute wrapped carrots (4 per package)
Straw or Hay
Fiberfill
Jute Twine
Four 2 ¾" x 1 3/8" Shipping tags
Scissors
Black Sharpie
Rubber Gloves
Coffee Stain mixture
Coffee Staining The Treat Bags
The first thing you will need to do is remove the cords from all four treat bags.  Next wearing your rubber gloves, so you hands do not get coffee stained, immerse the treat bags in the coffee mixture then squeeze the bags out.  Place the bags on a parchment lined cookie sheet, you can let them dry naturally or you can place them in a 225 degree oven checking them every 5 minutes until dry.  If you do not have a recipe for a coffee staining mixture you can find mine on my blog titled How I color and coffee stain fabric.  If you would like to have your hang tags to look primitive you can dip them into the coffee mixture place on the cookie sheet and let dry or dry them in the oven with your treat bags.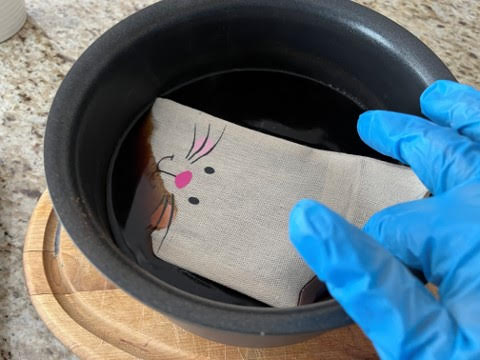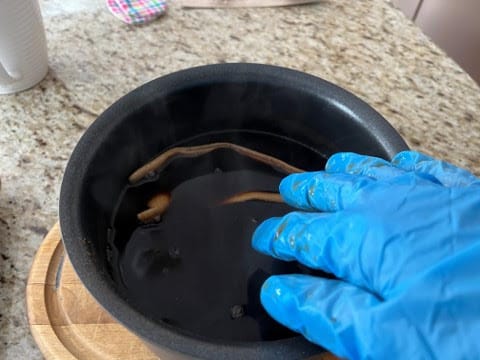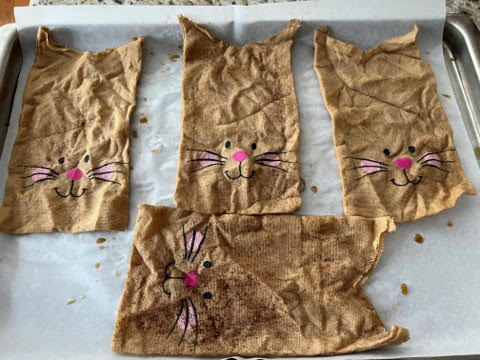 Adding The Filling
First fold down the top of the bags once then fold down a second time.  Next add a drop of hot glue under the front fold and glue down repeat this step to the backside.  Fill the treat bags about half way with fiberfill next finish filling with your straw or hay.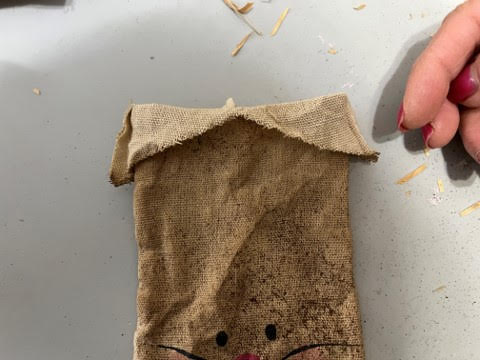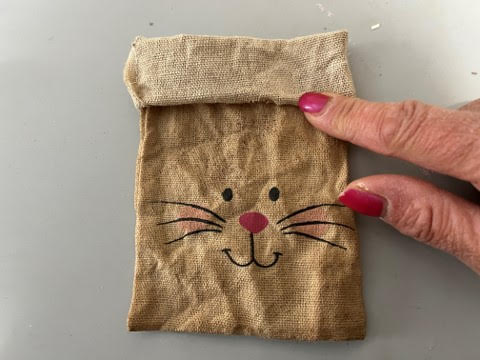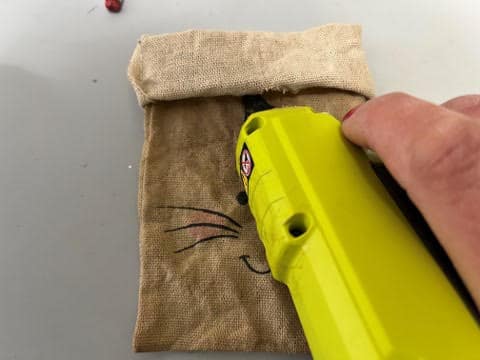 Fill the treat bags about half way with fiberfill next finish filling with your straw or hay.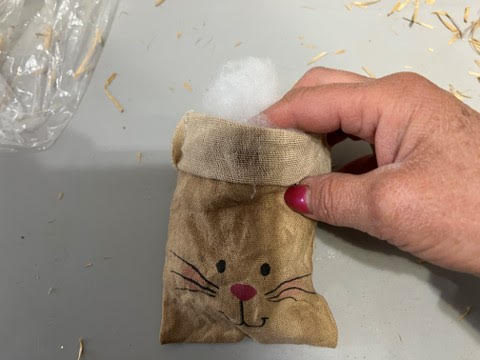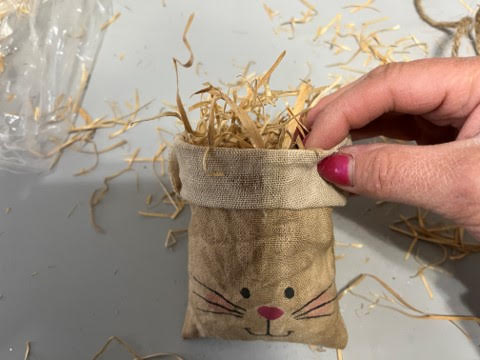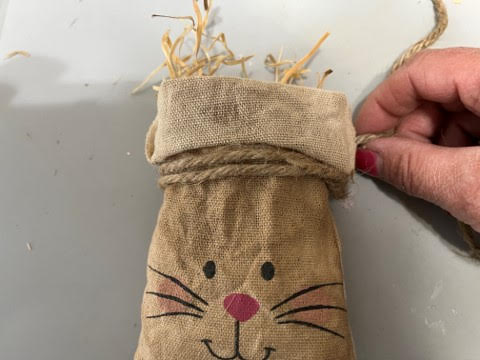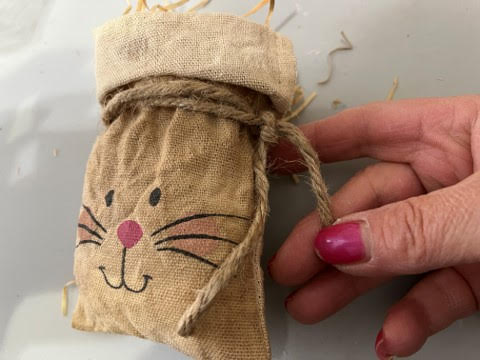 Fill each bunny treat bag with 3 carrots.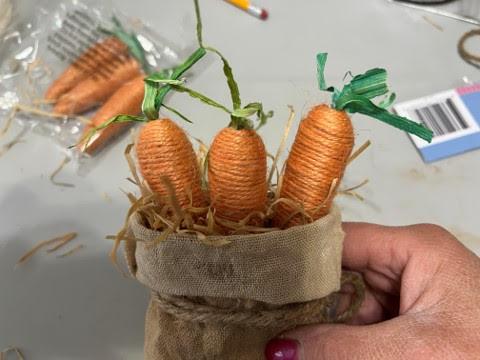 Adding The Hang Tags
Using a black sharpie write Bunny Treats 5 cents then tie the tag onto the jute twine.