If you have been following The Crafty Decorator you know I love looking through magazines and store to find my inspiration for my next craft. I seen these thread spool pumpkins for sale in a magazine and I knew I had to make them and they only cost me $5.00. If you are limited on space to decorate you are going to love these spool pumpkins to add to your Fall and Halloween décor. My mind is going non stop on my next craft with these spools so make sure you check back and see what else we create here with the thread spools.
Materials You Will Need
Four 1 ½" X 2 1/8" Wood Thread Spools (Hobby Lobby)

Rust-Oleum Spray Paint in the color Rustic Orange

Moss

Vine Greenery

Twigs from the yard
Black Fine Point Sharpie Permanent Marker
Hot Glue Gun and Glue Sticks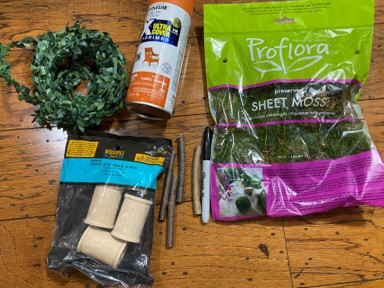 Painting
In a well ventilated area paint the wooden spools with your rustic orange spray paint. I did three coats to fully cover the spools letting them dry between coats.

Adding The Faces
To make my faces I used a black sharpie permanent marker you can also use black craft paint if you would like I just found the sharpie easier. Using the sharpie or craft paint make your faces on all four spools. You can make an type of face your would like. You can see what faces I did on the spools in the photo's below.

Adding The Stems
Go out in the yard and grab some stems make sure they are thick enough so they don't fall through the spool. Cut the or break the stem to the length you would like. Add some hot glue to the inside of the hole at the top of the spool then insert your stem.
Adding The Moss And Greenery
To add the moss add some hot glue around the top of the spool then glue on the moss. I got my vine greenery at Hobby Lobby you can use any greenery you would like. If you are using a vine greenery just twist a piece around the stem then add a small amount of hot glue around the stem and glue down the greenery.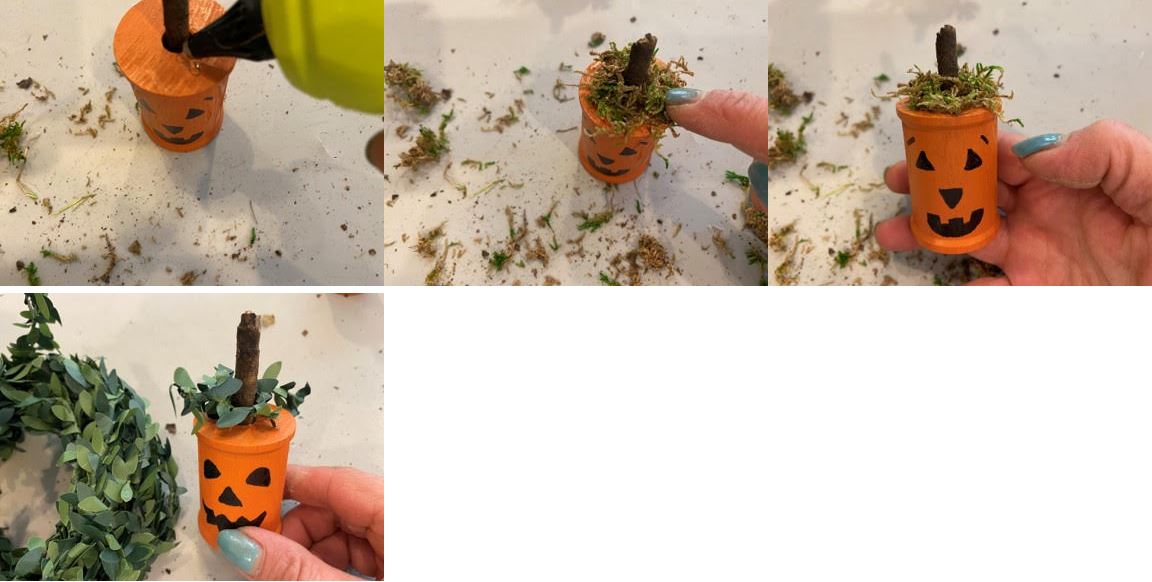 I hope you found the spool pumpkins so easy and fun to make. The possibilities are endless using the wooden spools. I have a scarecrow, witch, snowman and Santa running through my mind. Make sure you check back to see what we create next using the spools.