The chick with pearls print is an original artwork by Tanya Hargat which has used make these adorable throw pillows.
She used a combination of a cotton twill fabric and paired it with a coordinating ticking.  Each pillow is hand stuffed with polyester fiber fill and hand sewn shut.
These chick with pearls throw pillows will fit right into your farmhouse or country décor abd is sure to be a conversation starter.
Each pillow is sold separately see below for sizes and prices.
15" x 12" Chick With Pearls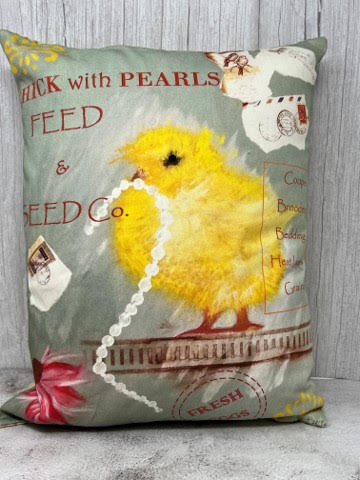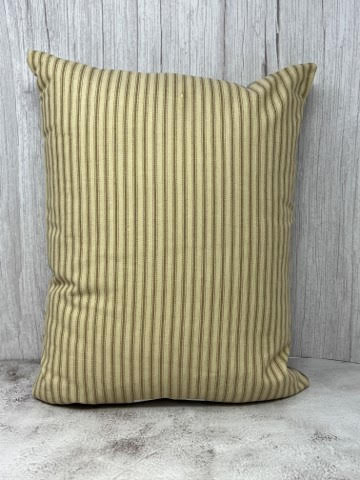 14" x 10" Chick With Pearls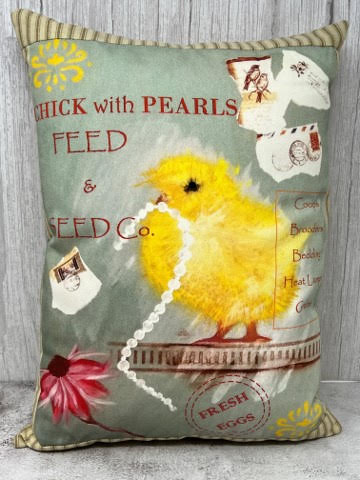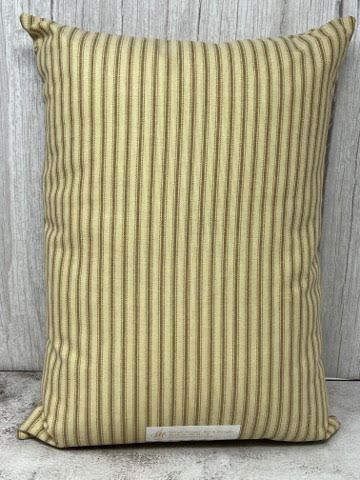 14.5" x 11.25" Chick With Pearls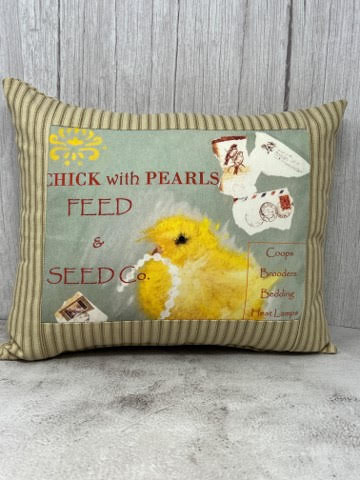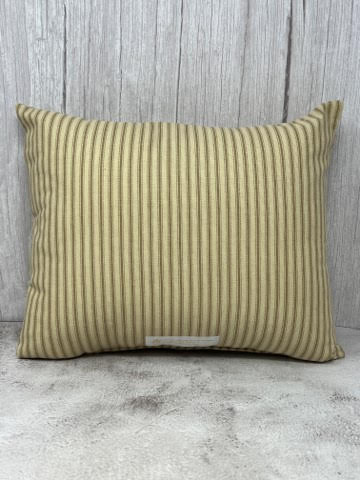 6.25" x 5" Chick With Pearls