This "One of a Kind" Vintage Textile Rectangular Table Mat is a functional piece of artwork and handcrafted to complement your table setting. It was patiently hand-stitched and intricately hand-beaded. The trimmed edge determines the color name.
Disclaimer: Please note that this item is vintage and its charm may reveal some imperfections that are the result of its long journey in life. The back may not match the trim and may have some markings and imperfections. Measurements will vary and are approximate. 18"W x 34" to 36""L
They do not give any cleaning instructions but I am going to say I would spot clean this mat.
Please make your table mat choice below.  The number for each table mat is above the photo.
Table Mat #1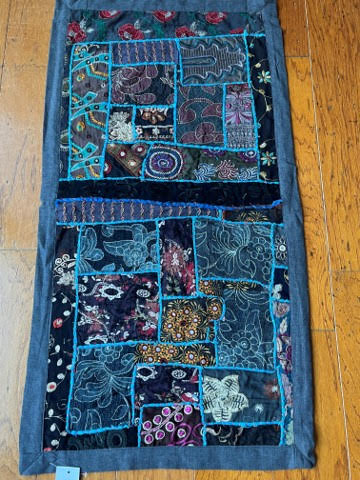 Table Mat #2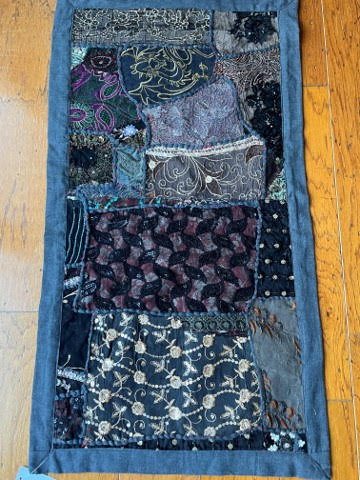 Table Mat #3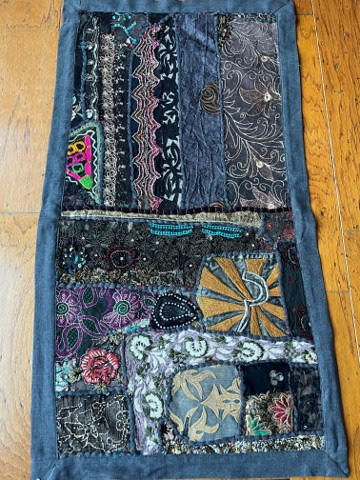 Table Mat #4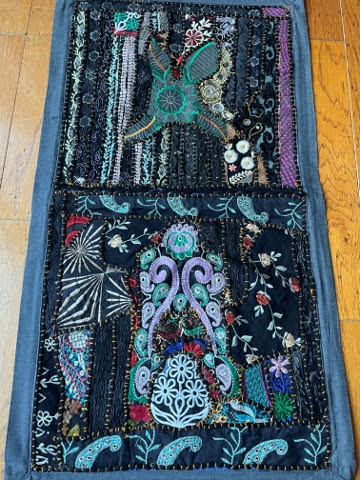 Table Mat #5